"Resist" at Barcelona "Human+" exhibit from heidi kumao on Vimeo.
Images from Barcelona (CCCB) exhibit, "Human + The Future of Our Species", Oct. 2015-April 2016.
The new version features 3 different zones that activate different behaviors. She has more subtle motions from small nervous twitches and visible shaking to jerky kicking and slow, sneaky moves.
Many viewers thought that they could control her movements by kicking their own legs.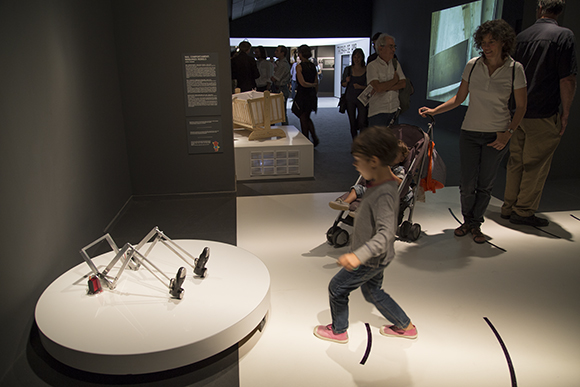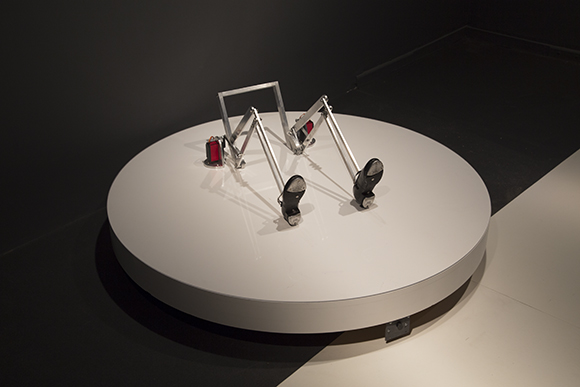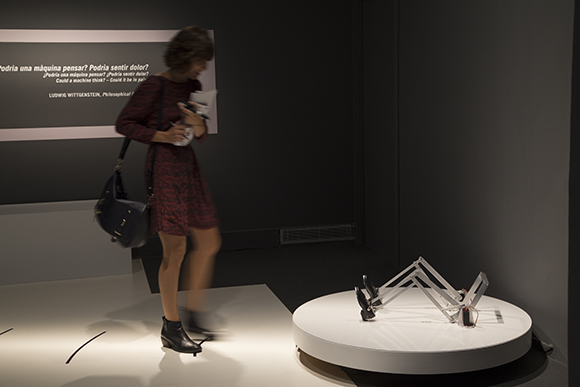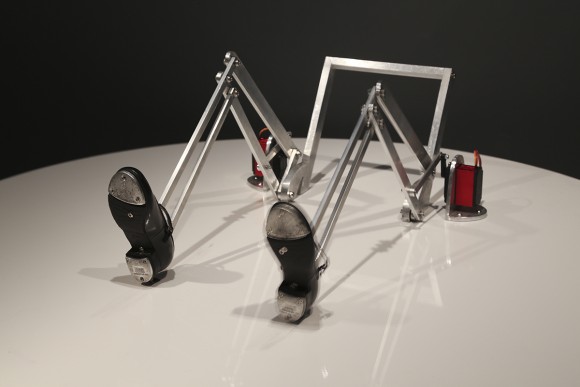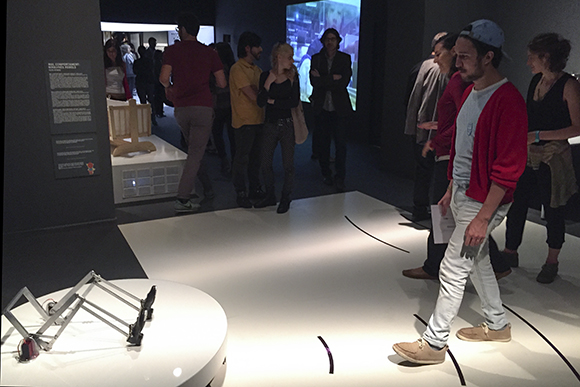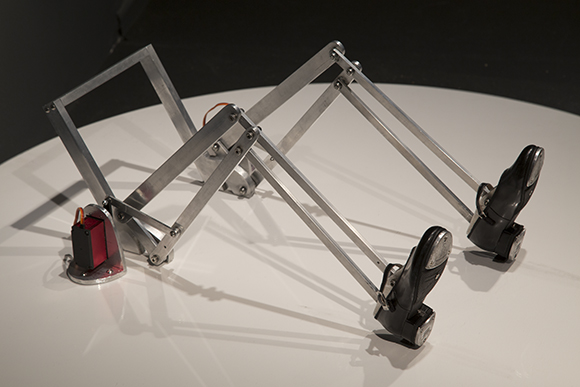 Version 1.0