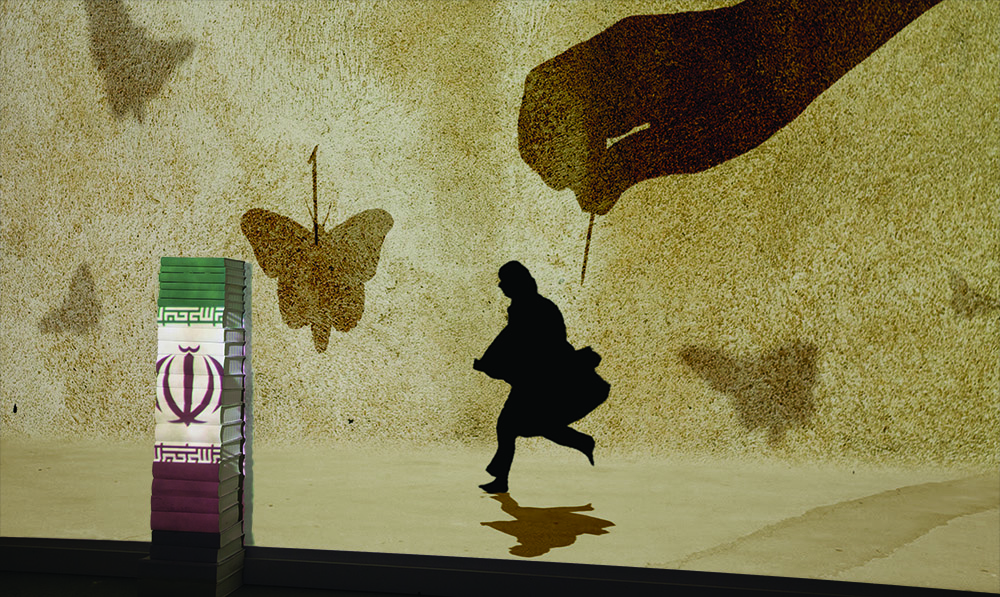 Detail from video installation: projection on stack of books and wall.
Egress
"Egress" explores how women living under an authoritarian regime use fiction, books, and the printed page to subvert their restrictive environment. The women find ways to maintain a veneer of compliance with social edicts while transcending the government's manufactured illusion, eventually creating their own reality. Inspired by Azar Nafisi's memoir, "Reading Lolita in Tehran."
The piece consists of a video projection onto a tall stack of books and the wall behind it. The piece runs as a continuous video loop that is 6:32 min. and has an accompanying detailed sound track. Animated segments, live action video and collaged photos all fuse together to create the peculiar cityscape in which events unfold.
Mixed media: books, HD video projector, media player w/HD movie file, speakers, 84 × 140 × 192 inches. Video plays loop that is 6:32 min.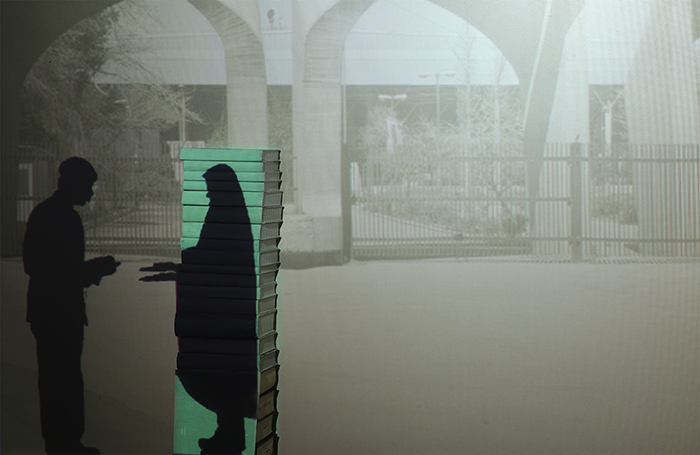 Nail polish inspection outside university gates.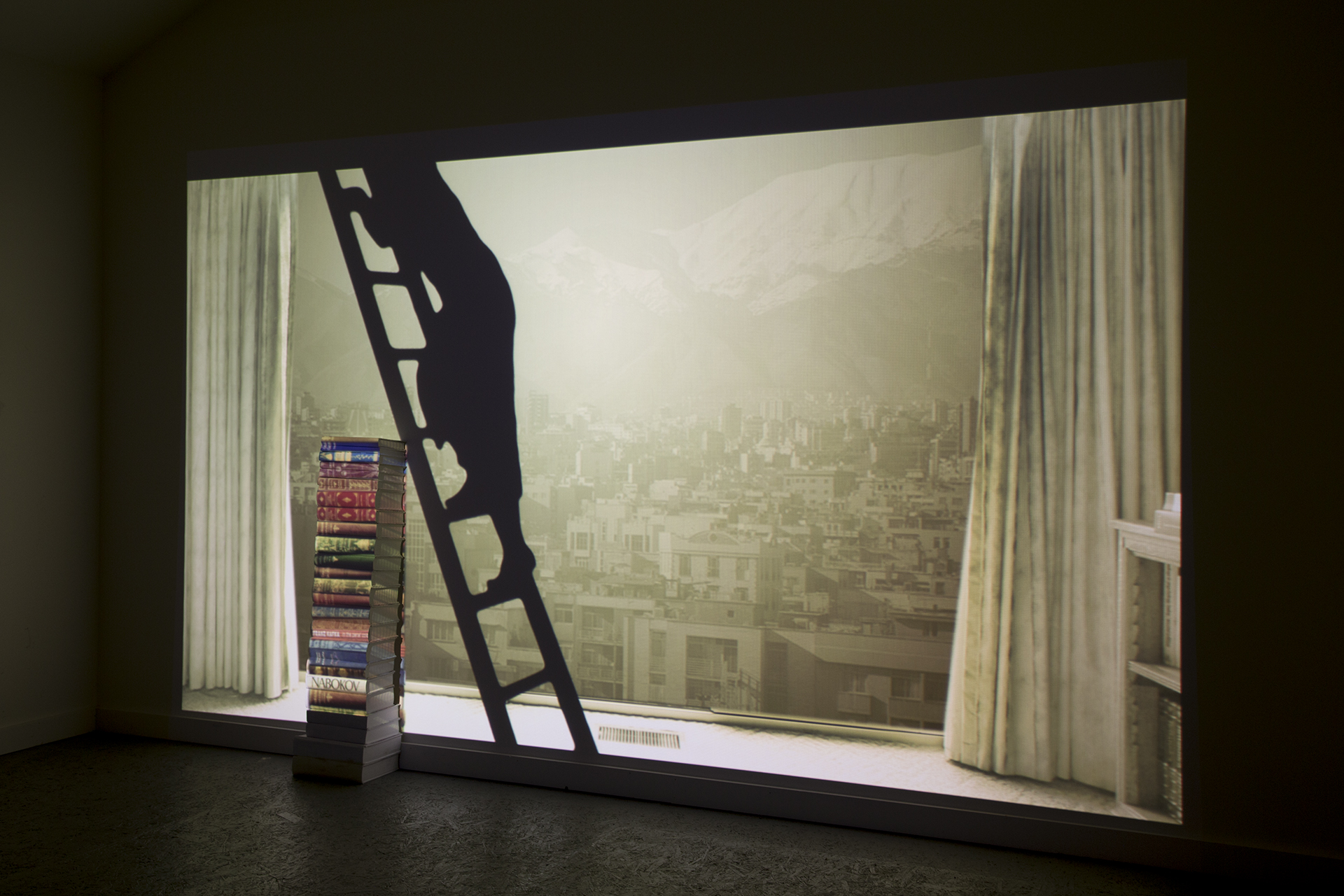 Leaving the living room. Climbing to the roof.
DLECTRICITY: Nuit Blanche Detroit, Detroit, Michigan, 2014
Currents 2014: Santa Fe International New Media Festival, New Mexico
Screengrab International Media Arts Award Exhibition, Queensland, Australia, 2015
Czong Institute for Contemporary Art, South Korea, 2015
Ceres Gallery, New York City, 2014
Private collection, New York City