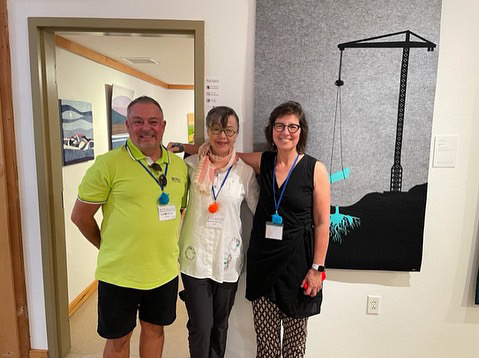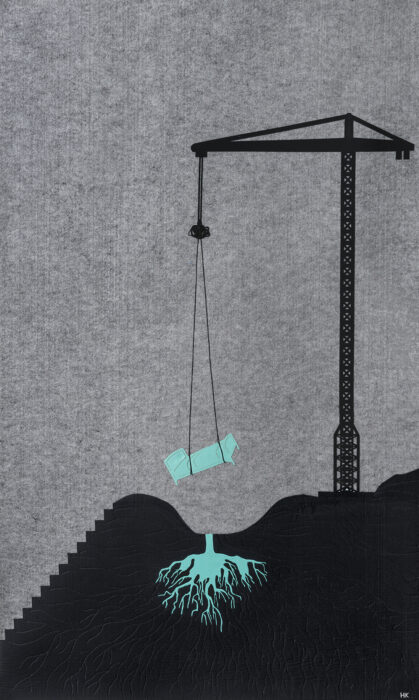 Interpretations 2023 exemplifies Visions Museum of Textile Art's purpose to "celebrate and share with the public the rich history, artistry, and cultural significance of quilting and textile arts."  In its 5th year, this biennial juried exhibition showcases some of the most innovative art quilts being made today. The artists, who come from all around the world, create art using the infinite possibilities of thread, cloth, and fiber.  Other artists include: Irene Roderick, Susan Lapham, Cindy Grisdela, Margarita Korioth, and many other terrific artists.
Exhibition dates: October 13 –  December 30, 2023
Visions Museum of Textile Art
2825 Dewey Road, Suite 100
San Diego, CA 92106
Gallery Hours:
Wednesday and Thursday | 10 am to 2 pm
Friday and Saturday | 10 am to 4 pm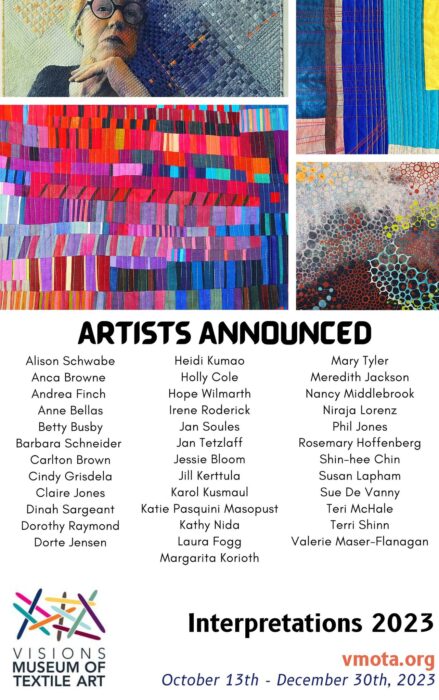 At "Visions 2023" with Carl Brown and Margarita Korioth.