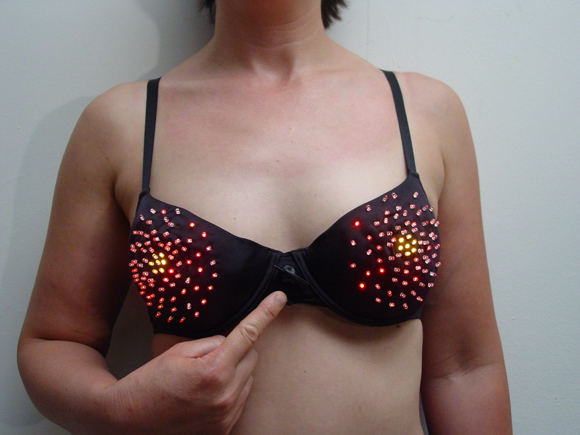 My "Audio Activated Bra" and work from the "Wired Wear" series work will be in the exhibition, "Whipstitch: The State of Contemporary Textiles," at the Ann Arbor Art Center, running March 31 to April 29, 2017.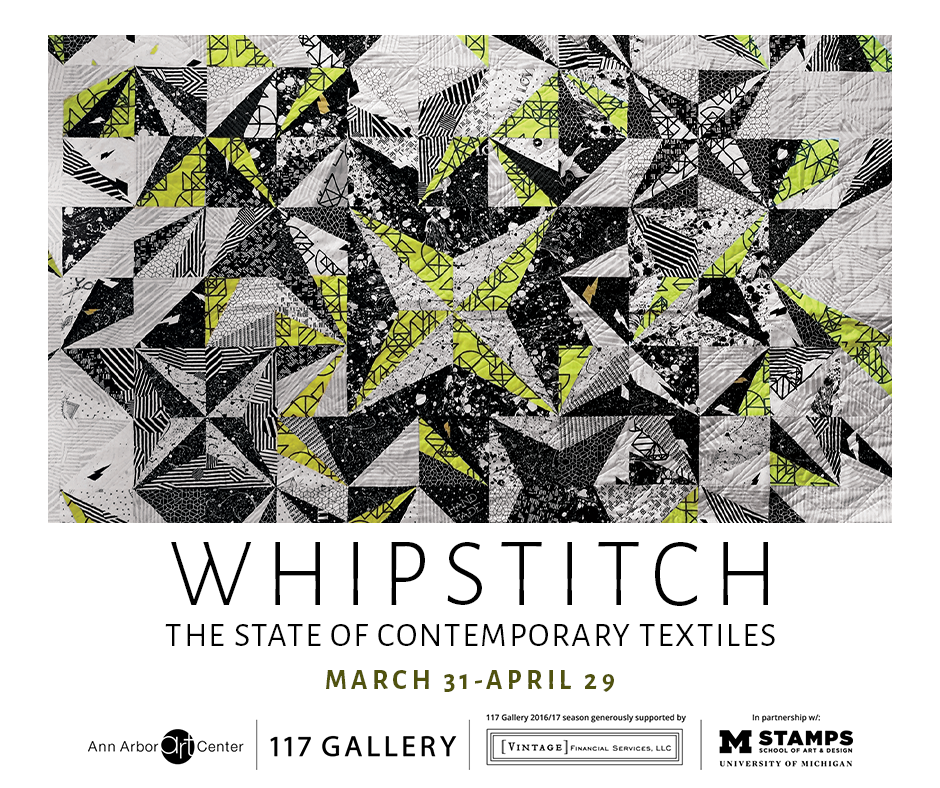 The show explores myriad present-day departures from the foundations of textile construction and use. Co-curated by Ann Arbor-based Thea Augustina Eck (Stamps MFA) and Brooklyn-based Rachel Anna Walker, this exhibition opens in the Art Center's 117 Gallery on March 31 with a party/reception from 6:00 to 9:00pm, free and open to the public.
The curatorial inquiry of this show by Eck and Walker asks how long-time textile traditions are being innovated in today's artist studios. The products of their inquiry, for instance, show nuances in the definition of 'textile,' collisions of tech and bio sciences in fiber arts, and historical through lines of quilting and embroidery techniques in America.
The curators will be present for a gallery talk on Saturday, April 8 at 11am, free and open to the public. This exhibition is presented in partnership with the University of Michigan Penny W. Stamps School of Art & Design.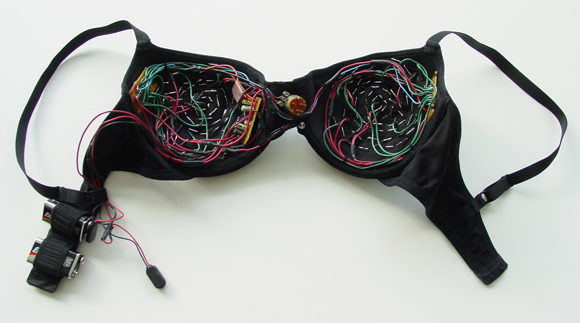 For more information about the exhibition visit http://www.annarborartcenter.org/exhibitions/whipstitch-state-contemporary-textiles/
Ann Arbor Art Center
117 W. Liberty St.,
Ann Arbor, MI. 48104
(734) 994-8004
annarborartcenter.org/exhibitions
Gallery hours:
Mon-Fri: 10 am – 7pm
Sat: 10 am – 6pm
Sun: 12pm – 5pm