Childhood Rituals: Consumption

A round birdcage hangs from the ceiling by a chain. Inside it, a zoetrope mechanism spins endlessly, producing images of a child being spoonfed on a large paper screen in front of it. Wearing a dunce-cap/party hat, this child is both the obedient consumer and the insatiable being who seemingly never gets enough food or information.
Mixed media: bird cage, steel ring, chain, paper screen, wood, motor, film, light bulb, lens, mirrors, velvet, steel, fan, vinyl record, paint, 84 x 48 x 72 inches.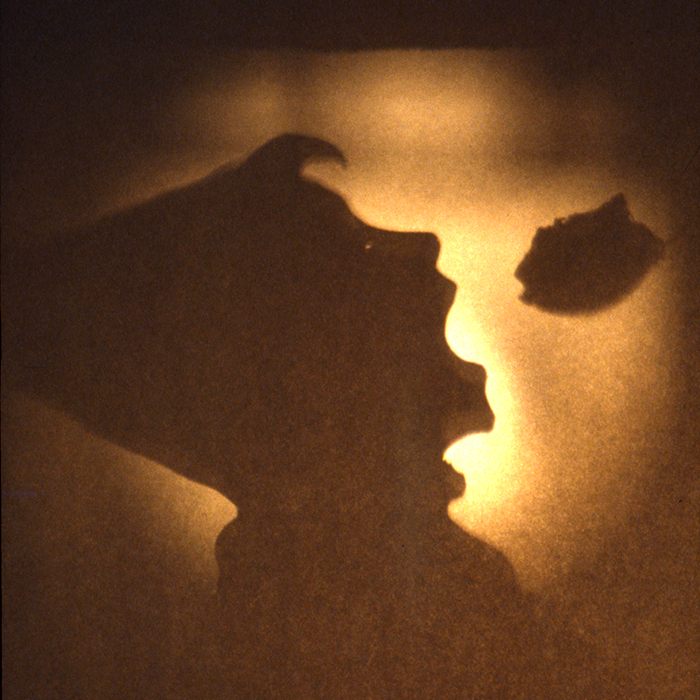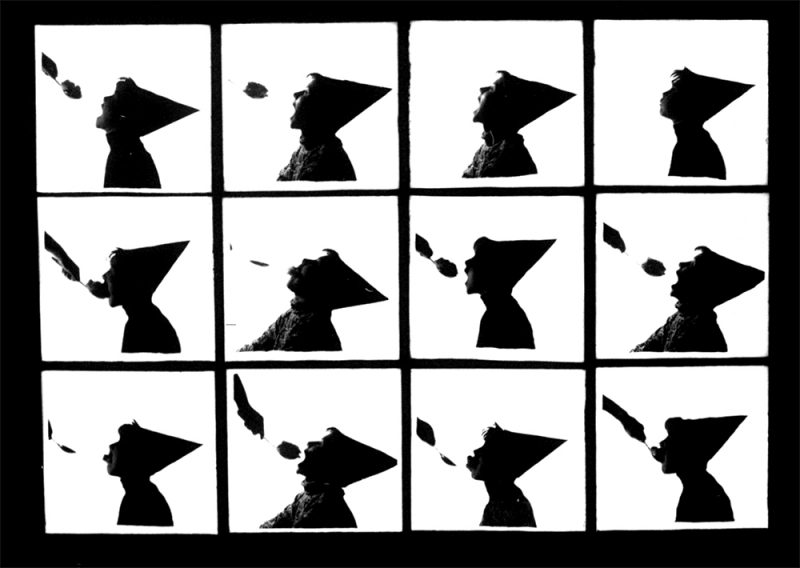 Contact sheet of still photographs that were used to create the animated projection.
Shot on a medium format camera using 2 1/4 film.