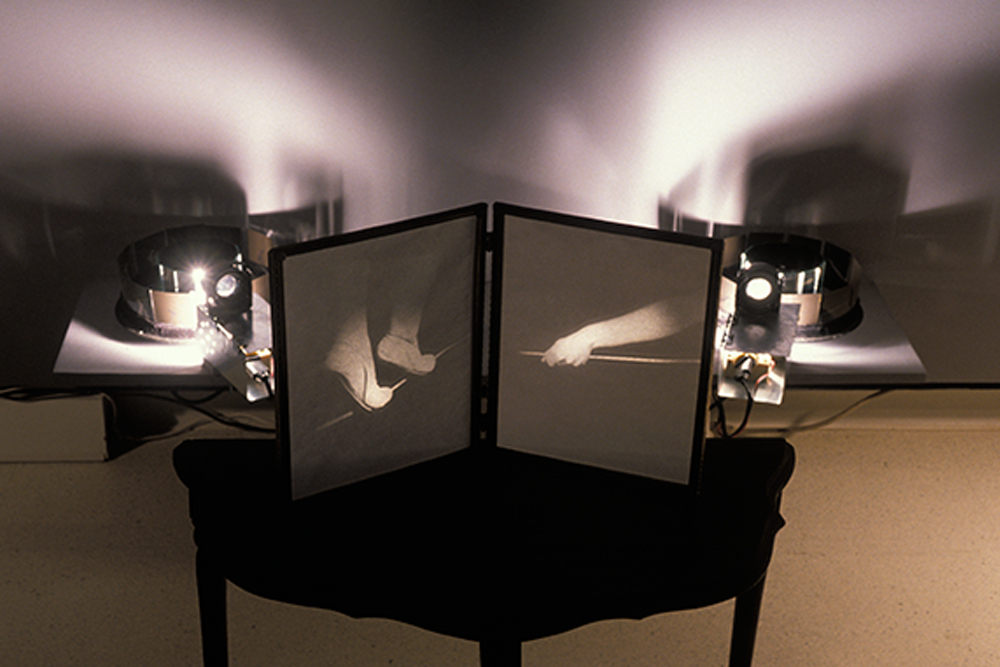 Defense Mechanisms: A Marriage

Two zoetrope mechanisms are mounted to the same shelf. They each rear-project into one side of a hinged 8×10 inch photo frame. One machine projects a sequence of two hands pulling on a rope. The other machine projects two feet walking backwards on a tightrope. Like a blood-line or family tie, the rope in each frame connects these two beings who are engaged in a dance-like conversation. As one attempts to gain intimacy by pulling the other closer, the other steps in the reverse direction, making contact an impossibility.
Mixed media: Hinged 8×10″ picture frame, table, shelf, two motors, fans, film, lenses, mirrors, steel, velvet, vinyl records, 36 × 48 × 48 inches.
Read more about my Cinema Machines series