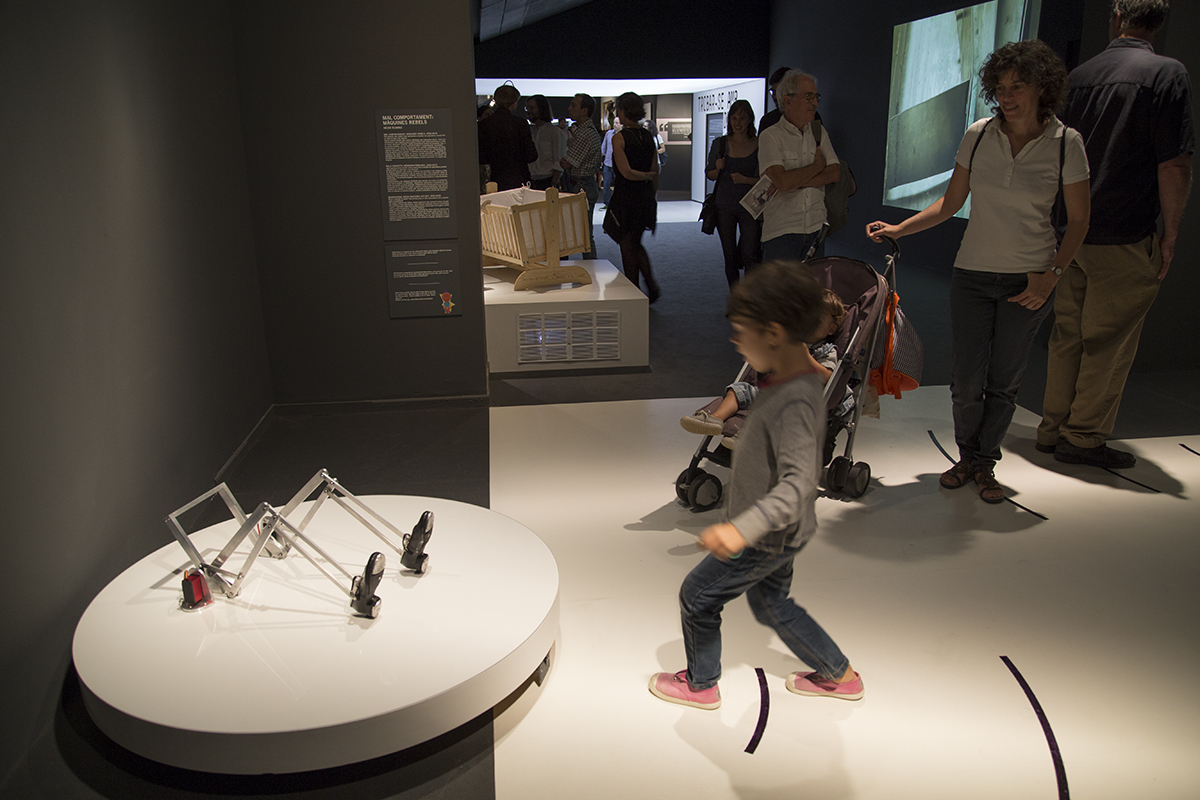 Resist

A machine portrait: audio-activated 6-year-old girl's legs. Her motions are activated by the proximity sensor that detects if viewers are in one of three "zones." The legs change gestures depending on which zone the person is standing in, from imperceptible movement to violent and fast kicking. Her actions leave permanent marks on the floor.
Girl's shoes, aluminum, motors, customized electronics, wood and plexiglass platform.
This piece is one of three sets of girls' legs that are all part of "Misbehaving: Media Machines Act Out," a project supported by the Creative Capital Foundation.
Images from Barcelona (CCCB) exhibit, "Human + The Future of Our Species", Oct. 2015-April 2016.
The new version features 3 different zones that activate different behaviors. She has more subtle motions from small nervous twitches and visible shaking to jerky kicking and slow, sneaky moves.
Many viewers thought that they could control her movements by kicking their own legs.