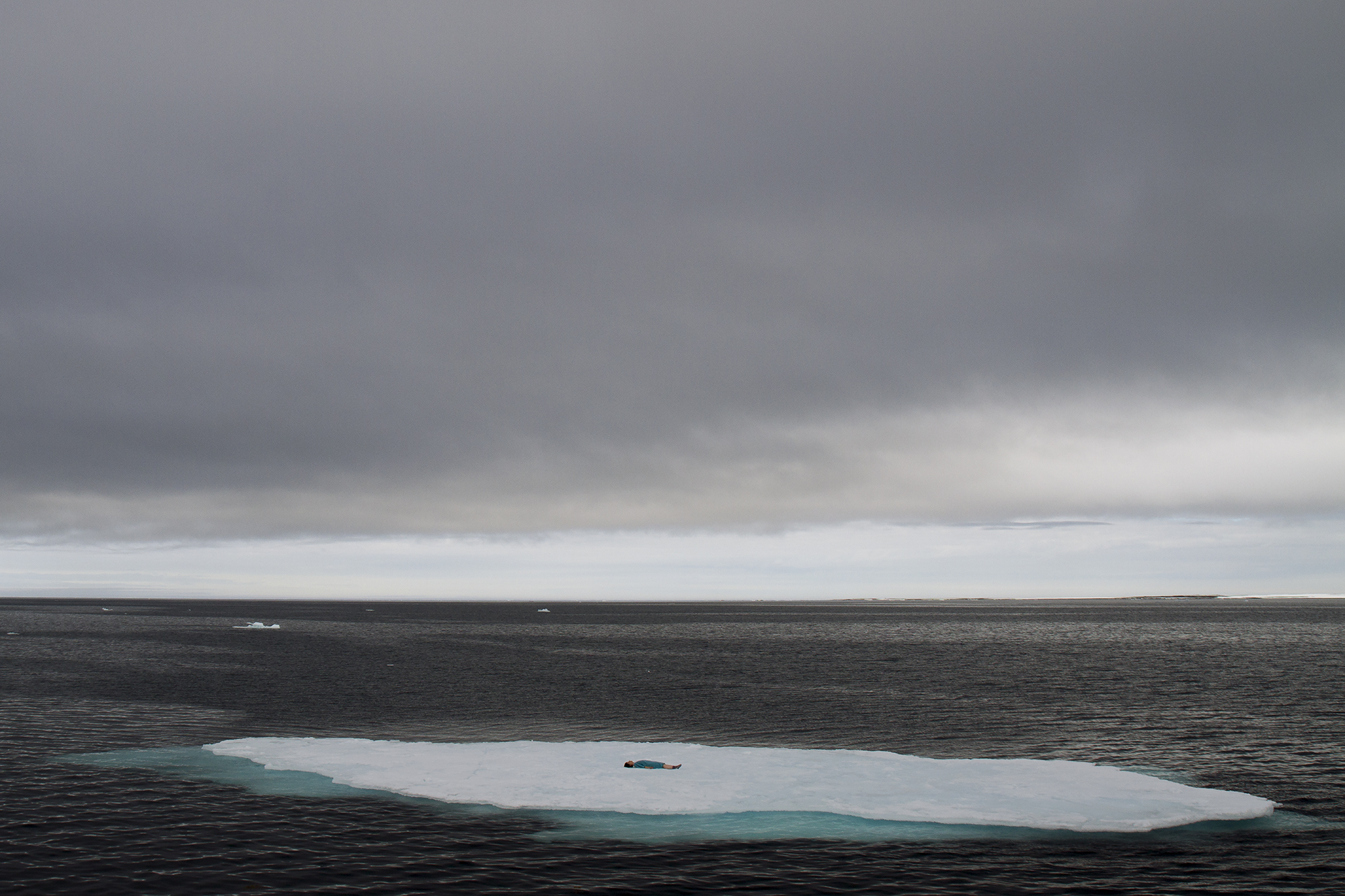 Patient (Iceberg #2)
30 x 45 inches, Acrylic mounted photo
from the Arctic Circle Summer Solstice Expedition, 2013,
an Artists' residency on a Tall Ship in the Arctic, roaming around Svalbard with ~20 artists and writers.
Self-portrait on an iceberg.  Two years of medical trauma summed up in one image.
This is not photoshopped.  I packed a hospital gown.